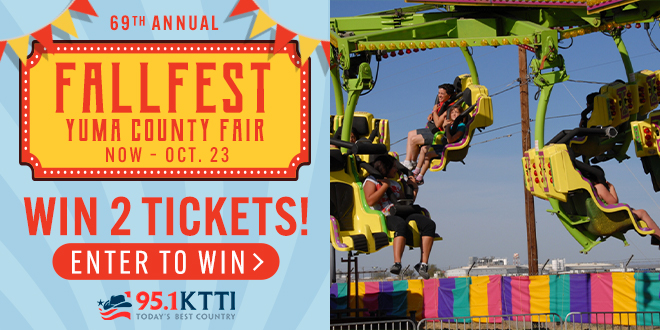 Yuma County Fair Tickets
Enter to win a pair of tickets to the 69th annual Yuma County Fair!
The Fair's Fallfest is going on now through October 23rd! The Yuma County Fair Fall Fest offers great live music & entertainment, food, games, and 2 demolition derbys this year! Come enjoy all the great rides, fun, and much, much more!
Thursday is buddy day! Two people ride for the price of one!
Enter below for your chance to win two tickets!