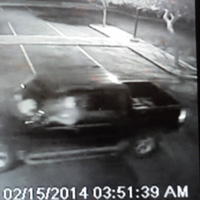 During the past week, the Yuma Police Department has investigated a series of incidents in which windows were struck with projectiles from a BB gun or air soft gun/rifle.
The initial investigation revealed unknown person(s) struck windows in vehicles and residences. The incidents have occurred at various locations in the city.
There are no reported injuries at this time.
The Yuma Police Department encourages anyone who has in-progress information to call 911, if you have any information about this case 14-16846 please call 928-373-4700 or 78-CRIME to remain anonymous. Remember if your information leads to an arrest you may receive up to a $1000 cash reward.