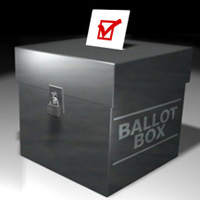 Yuma voters said yes to Mayor Elect Douglas Nicholls on Tuesday. Nicholls took the race by over a two-to-one vote. He garnered 4496 votes. His opponents, Raul Mendoza had 1911 votes and write in candidate Jack Kretzer had 75 votes. Mayor Elect Nichols says it is important that the city council moves forward.

Meanwhile, James Coil won the Presiding Municipal Judge race. Coil took 3758 votes with Dale Wren getting 2419 nods. The city councilmember race is much more cloudy, with no clear winner. Incumbent Paul Johnson led all candidates with 2803 votes, Gary Knight just behind him with 2778 votes, Gary Wright had 2594 votes, William Craft has 2329 votes, Daniel Sanchez garnered 1785 votes, Jacob Miller 1318 votes, Keith Parsels 978 votes and Lukas Abplanalp with 647 votes.
Final numbers are pending the count of Late Early, Provisional or Conditional Ballots that still need to be counted, a possible maximum of 12 83 ballots. The Early Board will meet on Thursday and the Write In Board will come in on Friday to finalize the ballots. The top six vote getters in the City Council member race will move on to the General Election on November 5th, since no candidate gained the 50 percent plus one requirement.