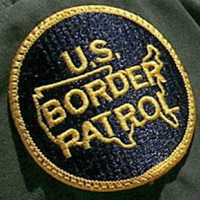 United States Border Patrol agents from the Yuma Sector's Wellton Station arrested 21 individuals and seized a combined 846 pounds of marijuana worth an estimated $423,000 in separate weekend incidents.
On Friday, agents were tracking a group of suspected illegal immigrants near the Granite Mountains on the Barry M. Goldwater Air Force Range when they found 12 makeshift backpacks of marijuana weighing 548 pounds. A Mexican national hiding near the backpacks was arrested. Agents continued tracking the footprints until they found and arrested an additional eleven Mexican nationals on Sunday (15). Agents seized the marijuana for destruction.

Saturday, agents arrested nine Mexican nationals discovered on the west side of the Sierra Pinta Mountains, located on the Cabeza Prieta National Wildlife Refuge – all of whom were in the U.S. illegally. In close proximity to the apprehension site, agents located six bundles of marijuana weighing 298 pounds. The suspects and marijuana were turned over to the Yuma County Narcotics Task Force.