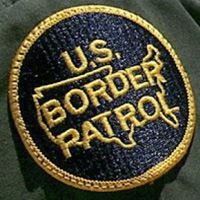 United States Border Patrol agents from the Yuma Sector arrested ten Mexican nationals and seized 343 pounds of marijuana Tuesday worth an estimated $170,000.
Agents found footprints near Davidson Canyon located on the Cabeza Prieta National Wildlife Refuge. With the help of Customs and Border Protection Air Interdiction agents, the prints were tracked to the group of men who had entered the U-S illegally. The men were smuggling backpacks full of marijuana.
The Border Patrol presented the men to the U-S Attorney's Office for prosecution and seized the marijuana for destruction.