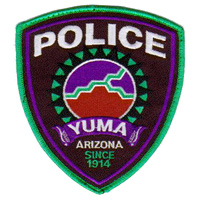 Members of the Yuma Police Department's Special Enforcement Team team held a training session at the Yuma Proving Ground on Thursday, helping members to meet their average 16 hours a month training sessions. Joe Franklin with the
Yuma Police Department says one goal of the training session is to save lives and not sustain any injuries during an actual call.
An officer of the special enforcement unit trains an average of 16 hours each month.