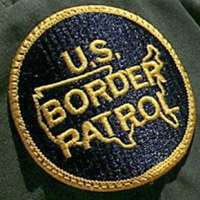 A fourth suspect has admitted his involvement in the shooting death of U.S. Border Patrol Agent Robert Rosas. Our television partner KYMATV says 28 year old Marcos Rodriguez-Perez entered a guilty plea in a federal court Wednesday in connection to the 2009 murder of Agent Rosas.

Rodriguez-Perez admitted he was one of three gunmen who lured him into a trap to steal his night-vision goggles and then fatally shooting him during a struggle. Rodríguez-Perez pled guilty to conspiracy to commit robbery and kidnapping, robbery of personal property of the United States and use and carrying of a firearm during the commission of a crime of violence.
He was sentenced to 58 years in prison.