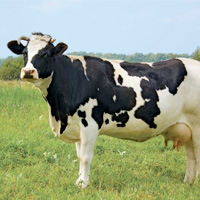 Can ranchers and farmers in Arizona and other states spare a cow? It is a question being posed on social media, in an effort to get quality animals to beginning and small ranch operations in South Dakota hit by winter storm Atlas.

Miles City, Montana, rancher Ty Linger founded "Heifers for South Dakota," after 100-thousand animals were lost in the storm there. A loss of that magnitude means replacements are scarce.

For those not in a position to donate breeding stock, he says monetary donations also help to cover the expense of transporting animals to those who need them most.