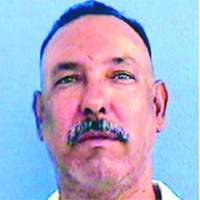 The Yuma Police Department says that two sex offenders have recently relocated. 54 year old Joseph Hurtado now lives at 2495 West Fourth Street in Yuma. He is described as a male, standing 5'9 and weighing 218 pounds with black hair. He was convicted of one count of Attempted Sexual Conduct with a Minor in February, 1989 and was incarcerated for five years. Hurtado is considered a Level Three sex offender with a high risk to reoffend.

35 year old Melissa Schaefer has relocated to 6253 East 40th Place in Yuma. She is described as a female standing 5'4 and weighing 132 pounds with blonde hair. She was convicted of Attempted Sexual Abuse in September, 2008 and was sentenced to jail for 25 days and 36 months probation. Schaefer is considered a Level Two sex offender with a medium risk to reoffend.

The Yuma County Sheriff's Office would like to notify the community that 30 year old David Garcia is now residing at 854 West Daffodil Court in Somerton. He is described as a male standing 5'10 inches and weighing 195 pounds with brown hair and brown eyes. Garcia was arrested by the Somerton Police Department for sexual conduct with a minor in June, 2004 and he was sentenced to lifetime probation. In August, 2005 Garcia was arrested for violation of probation and sentenced to the Arizona Department of Corrections. Garcia is a level two sex offender with a medium risk to reoffend.