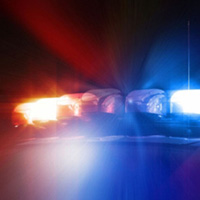 A judge who ruled last year that an Arizona sheriff's office has racially profiled Latinos is criticizing the agency's top leaders for mischaracterizing and trivializing the case's key findings during a training session.
United States District Judge Murray Snow is questioning whether Sheriff Joe Arpaio and Chief Deputy Jerry Sheridan are encouraging an attitude among sheriff's deputies that undermines efforts to remedy the agency's constitutional violations.
The judge says a video of the October training session shows Sheridan providing a misleading summary of the case and appearing to have suggested officers weren't obliged to make their best efforts at complying with the judge's orders.
Nearly 10 months ago, Snow concluded Arpaio's office has systematically racially profiled Latinos in its patrols.
Arpaio vigorously denies the profiling allegations and is appealing the ruling.