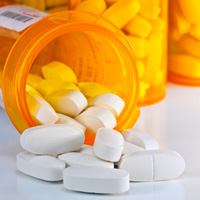 Prescription drug abuse is currently being reported by law enforcement agencies across the country as their greatest threat. In addition, unsafe disposal of prescription and over-the-counter medications is costly to the environment.
In response to the growing demand for a safe and convenient way to dispose of household prescription medications, the Yuma County Sheriff's Office has installed a drop-box at two of its locations – Sheriff's Office main lobby and Sheriff's Office Foothills Sub-Station. Residents can drop off unused or expired prescriptions and over-the-counter medications, Mondays thru Fridays from 8am to 5pm.
Acceptable items include all expired or unwanted controlled, non-controlled, and over the counter medication and liquid products, such as cough syrup that should remain sealed in their original plastic container.