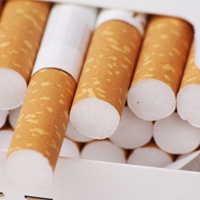 Two new tobacco laws took effect Friday, August 13th, in Arizona banning the sale of electronic cigarettes to minors and banning the use of roll-your-own tobacco machines at smoke shops.

Co-owner of Cesar Cigar Lounge Brenda Maldonado says such machines would sell out quickly at her store and this law change has to do with the large tobacco companies.

As for the sale ban, Brenda says she never sells any tobacco or nicotine products to minors, including e-cigarettes.

Roughhousing Encouraged By Licensed Physiologist
It is an order that has passed through the lips of many a parent – "Quit that horsin' around!" But a better option may be to loosen the reins a bit. Larry Cohen is a licensed physiologist who encourages roughhousing. He says physical engagement between children gets them some of the physical activity that they need, and can also help with mental and emotional development.

Cohen says for children, especially those who are shy, roughhousing and wrestling around can be one way to help build inner confidence.