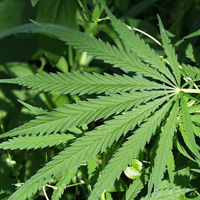 Border Patrol agents assigned to Yuma Sector's Wellton Station seized 237-pounds of marijuana in two separate incidents, Tuesday (18). Agents of the All-Terrain Vehicle Unit patrolling near Gila Bend were tracking the footprints of a group of suspected illegal aliens when they located three abandoned bundles of marijuana.
The combined weight of the marijuana was 130-pounds worth an estimated 58-thousand-dollars. An immediate search of the area revealed no smugglers. In another incident, near Interstate-Eight, an agent performing an immediate search of an area where seven subjects had been previously apprehended found two bundles of marijuana.
The bundles contained a combined weight of
107-pounds valued at an estimated 48-thousand-dollars. The marijuana was seized for destruction per Yuma Sector Guidelines.