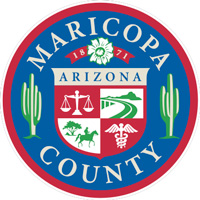 Not all counties are created equal when it comes to issuing death penalty sentences in Arizona – or the rest of the country. Just two-percent of U-S counties produce the majority of death penalty cases. A new report by the Death Penalty Information Center says Maricopa County is fourth highest in the nation for death row inmates, and
Tenth highest for executions over the last 45 years. It adds that every taxpayer, not just in the county, is paying for the enormous cost of such cases. Political scientist Frank Baumgartner explains why there seems to be a concentration in certain areas.

Baumgartner says once a death sentence is handed down in a county, prosecutors there are more likely to pursue the punishment in another case. Since 1976, the report says four states – Florida, Texas, Virginia, and Oklahoma – have been responsible for almost 60 percent of the country's executions.