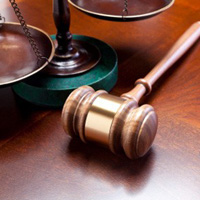 A Phoenix real estate investor accused of helping two clients purchase a home with money made from drug trafficking has been released. A judge ordered Tanya Maria Marchiol be released Thursday but forbade her from leaving Arizona. Marchiol will be allowed to work but must follow a curfew and stay under GPS monitoring. The judge also ruled she cannot make purchases above 500 dollars. Marchiol was indicted by a grand jury October 8th on eleven federal charges, including conspiracy to commit money laundering and structuring financial transactions.

According to the indictment, two people approached Marchiol in 2008 about buying a home but helping them conceal ownership.
Marchiol has been a commentator on business and real estate for television networks including Fox News and CNBC.