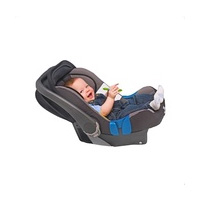 The CDC says child deaths in car crashes have declined by 43% over ten years, but there is still work to do because for one in three fatalities for kids ages 12 and under, the child was not properly restrained. Arizona strengthened its car seat law two years ago, requiring booster seats for children through age seven or up to four-feet nine-inches tall.

Doctor Erin Sauber-Schatz at the CDC says parent education and car seat distribution help make sure more children are buckled up properly, but Arizona could do more with an even stricter law.

The recommendation is a law to require child safety-seat use through age eight. Only two states have that law on the books, Wyoming and Tennessee. In states that have raised the age to seven or eight like Arizona, car seat and booster seat use tripled, and deaths and serious injuries decreased by 17%.