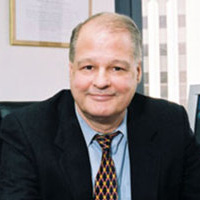 Arizona Attorney General Tom Horne says he "absolutely never" had illegal communications with the leader of an independent campaign backing him during his 2010 election bid.

Horne testified Wednesday afternoon during the third day of a hearing where he and current aide Kathleen Winn are trying to fend off civil allegations of illegal campaign coordination.

Prosecutors say they illegally coordinated in her efforts to back him with the independent committee she ran. An FBI agent this week testified that a chain of emails and cellphone records show Horne talked to Winn while she worked with a campaign consultant about an ad. Yavapai County Attorney Sheila Polk determined that Horne and Winn did coordinate efforts and ordered him to return nearly $400,000 to donors.