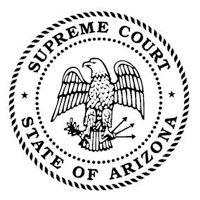 The Arizona Supreme Court has rejected arguments from the Arizona Citizens Clean Elections Commission and is allowing new, higher campaign contribution limits passed by the Republican-controlled Legislature go into effect.
Tuesday's ruling by the high court came just hours after lawyers for the commission and the Legislature argued the case. The court said it will issue a formal opinion explaining its reasons later. The court overturned an October decision by the Arizona Court of Appeals that found the law ran afoul of the Voter Protection Act. That law requires a three-fourths vote of the Legislature to make major changes to voter-approved laws.
The 1998 Citizens Clean Elections Act reduced the current campaign contribution limits and only provided for inflation adjustments. The Legislature argued it could change the limits.