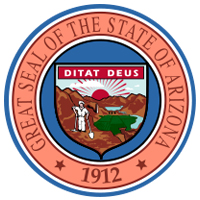 Three Arizona state leaders are gearing up for another term in 2014. Senator Don Shooter and representatives Steve Montenegro and Darin Mitchell made their way to Yuma Saturday for a fundraiser for their re-election campaign.

They say it is a great opportunity to hear from the people they represent at the state level. The discussion touched on a number of topics, including Yuma's water rights and the possibility of redistricting. Darrin Mitchell says the work on making sure it does not become an issue again is being considered.

Meantime, through a government shutdown and a struggling economy, they have their eyes on the future of Yuma.