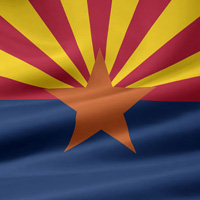 An Arizona legislator wants the state to spend 30-million-dollars for a high-tech surveillance network near the United States border with Mexico.

Republican Senator Bob Worsley of Mesa says the "virtual fence" consisting of 200 cameras would monitor cross-border movement to see if the federal government keeps its promises to secure the border. Under Worsley's bill, the new surveillance system would be erected within 20 miles of the border.

The Arizona Capitol Times reports that funding for the project also could include the approximately $260,000 of donations that the state has already collected for border enforcement under previously enacted legislation.