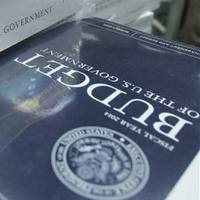 Speaker Andy Tobin says the Arizona House of Representatives will introduce a mirror copy of the budget introduced this week in the Senate as negotiations with Governor Jan Brewer begin.
Tobin said Tuesday (18) he met with Brewer and she sees the nine-point-two-billion-dollar budget proposal as a good first step. Brewer's spokesman says the proposal is far from what she will accept. Tobin says the House bills should be introduced this week and he hopes the House Appropriations Committee takes up the budget early next week. Meanwhile, the Senate Appropriations Committee passed all nine of Senate President Andy Biggs' budget bills
Tuesday (18) afternoon. Biggs hopes the Senate can vote on the proposal by week's end. The Senate proposal contemplates spending more than 150-million-dollars less than Brewer is proposing.