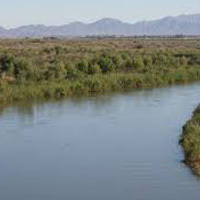 It is found in lakes, ponds and rivers and can threaten habitat and health – toxic algae is a growing problem across the country, according to a recent report.

The National Wildlife Federation and Resource Media looked at reports of toxic algae this summer and found 21 states issued health advisories and warnings related to harmful algae blooms. The NWF's Andy Buchsbaum says the blooms often form when rainfall carries excess nutrients from agriculture and storm debris into rivers and streams.

Buchsbaum says it is a problem that flies below the national radar because no federal agency tracks lake closures or health warnings, and there is little research on the costs associated with hazardous algae blooms.